Contact us
Find out more about working at iRonin.IT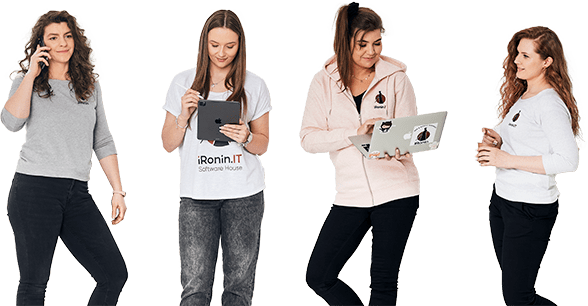 Write to us
If you have questions about recruiting or working at iRonin.IT - contact our HR team! We will be happy to answer your questions!
done_outline
Thank you for sending the message.
We will get back to you as soon as possible.
error
An error occurred
Please try again.
HR team
Meet the people responsible for building the team and co-creating the culture of our organization.
Michał Glinkowski

HR & Administration

Michał coordinates operational activities, supports recruitment processes, selecting candidates for specific challenges. Michał has been in the iRonin team for 8 years.

Emilia Gromulska

IT Recruiter

Emilia is responsible for the end-to-end IT recruitment process - sourcing potential candidates, conducting initial discussions, and assisting with technical interviews.